When safety matters
EjectX by ShawX Manufacturing is an ejector body that ejects material without the safety risks of a tipper, efficiently depositing its payload exactly where and how you want it, every time, regardless of your surroundings.
Proudly designed and built in our Brisbane workshop, our innovative new plough has a horizontal hydraulic ram that pushes the material along the body, as the tailgate automatically lifts – all while the truck remains in a stable position.
Changing the way

material is moved
The EjectX body completely changes the way you think about material being moved on site. Our design incorporates a purpose-built, double bushed horizontal hydraulic ram that pushes a plough through the Bisalloy body, ejecting out any material you put in the back of it.
Carry and safely deposit rock, concrete, demolition material, crusher dust and hot and cold asphalt.
As the plough moves through the body, it pushes the tail gate open, allowing the material to flow freely out of the body. This reduces any wear and tear on the tailgate. There is also an air-assisted ram option if required. As a safety feature, we have included a system where the plough cannot be moved unless the tail gate is released.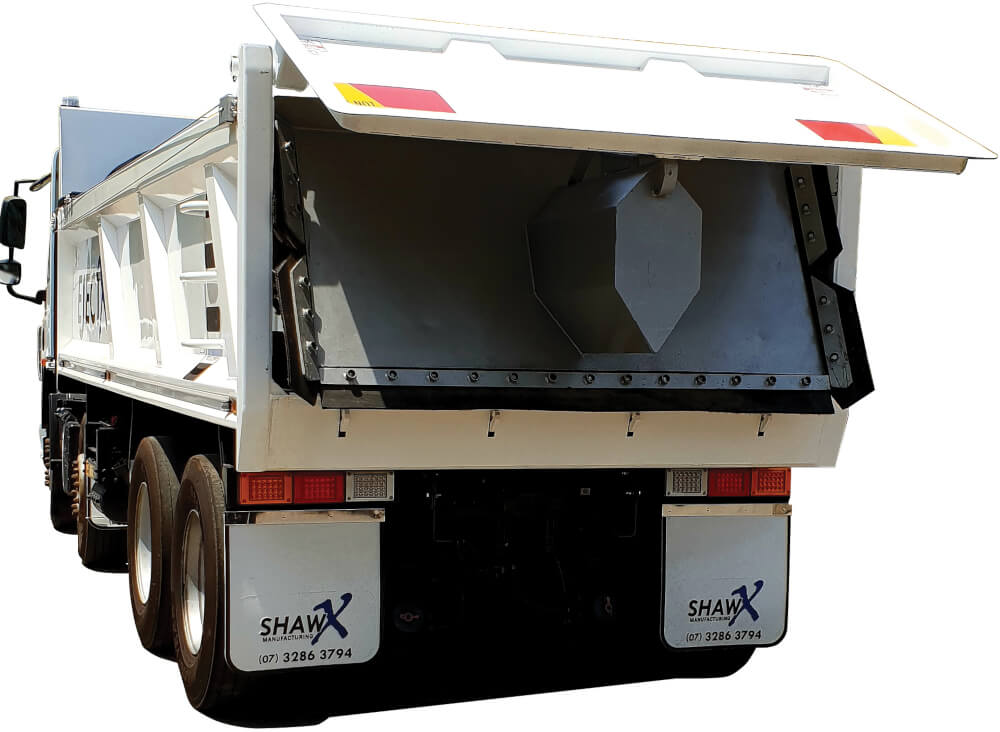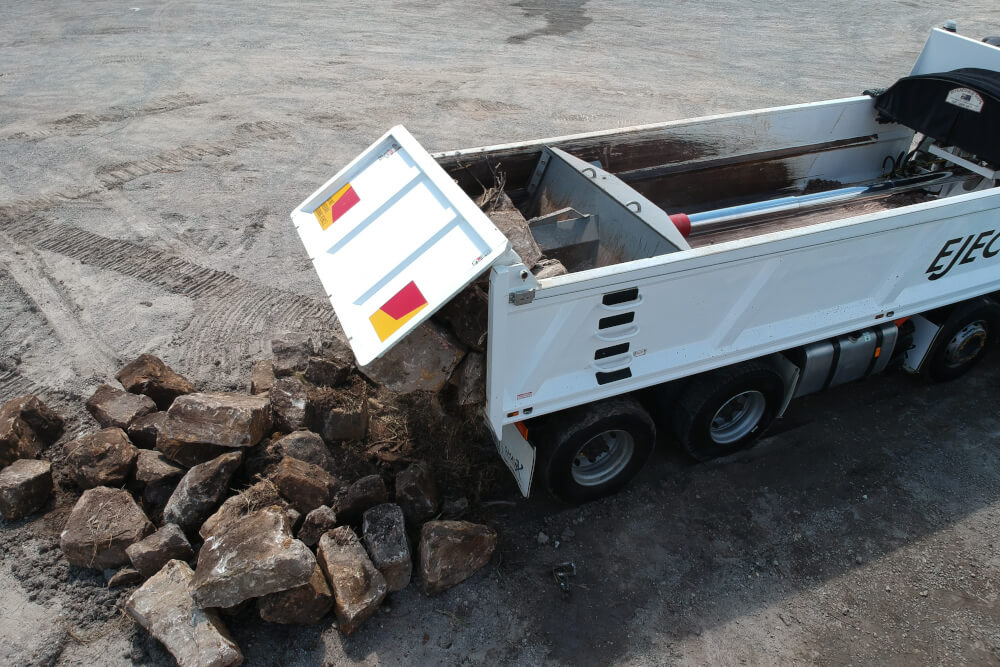 Improving safety on site
We have designed and built the EjectX body to be as safe and user friendly as possible, to reduce the risk of damage done to your equipment and increase safety on site. The EjectX doesn't have the challenges of a conventional tipper, enabling you to place or spread your material without any safety concerns or worries.
No tipping
No crush risks
Reduced risk of roll over
Safer near overhead powerlines, low hanging trees, bridges and other obstructions
Heavy-duty, full Bisalloy body
Controlled material displacement
Reduced operating costs and cycle times
Capable of carting any material, including rock, concrete, demolition material, crusher dust and hot or cold asphalt
Easy to operate
No belts, chains or bearings
Greater operating range with the ability to eject on adverse slopes
Reduced 'carry-back' due to rubber scraper on plough