Excavator Compaction Wheels For Sale
Heavy Equipment Manufacturer (14 – 200 Tonne)
Excavator compaction wheels specifically designed for maximum compaction

and long lifespan
ShawX Manufacturing's attachments provide easy and effective compaction of all materials for any earthmoving or construction project.
Custom-built

compaction wheels for sale
Our excavator compaction wheels are made to suit all sized machines and feature solid wheel construction with a completely lubricated and sealed bearing system, providing longevity and assisting with ease of use.
Used by all earthmovers to compact trenches and soft fill areas, our compaction wheels have a custom cast 500-grade compaction cap and fully sealed, maintenance-free bearings to improve lifespan. The heavy-duty cradle design includes 450-grade mud scrapers.
We manufacture three standard sizes to suit the most common trenches (450mm, 600mm and 900mm) and regularly custom build to suit non-standard size requirements.
ShawX compaction wheels are:
100% Australian made

Low maintenance 

Strong and durable

Quality designed and tested

Available in standard or custom sizes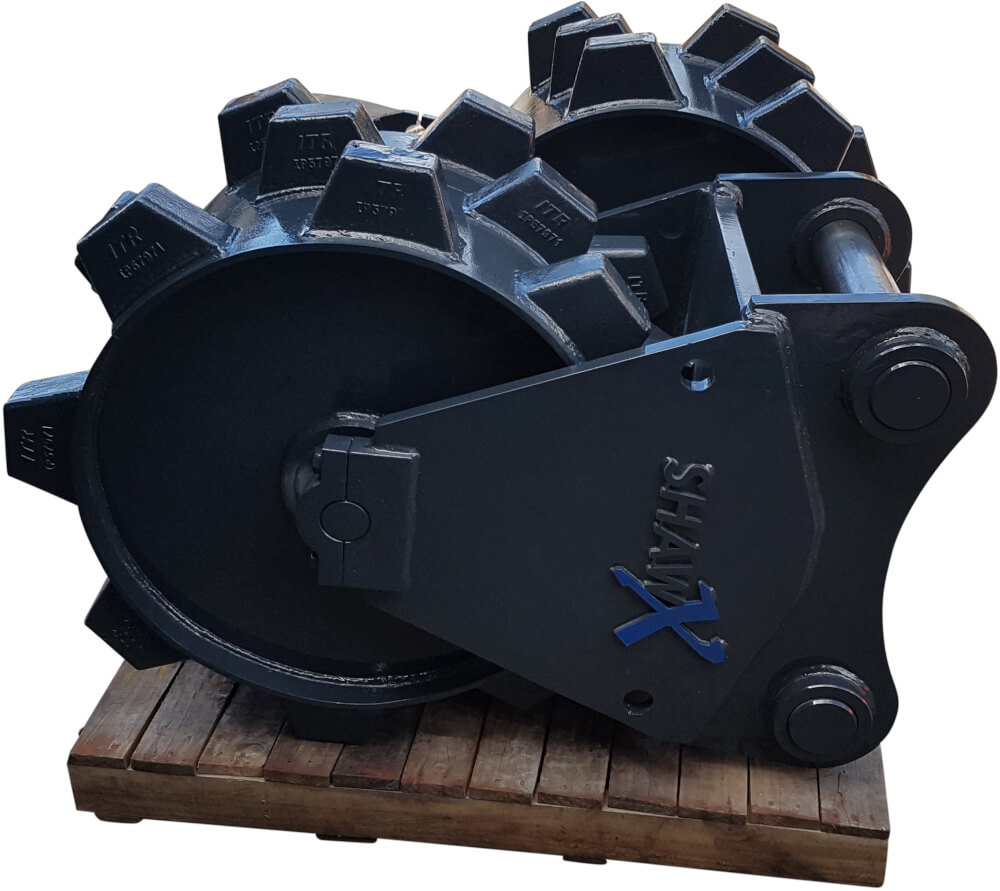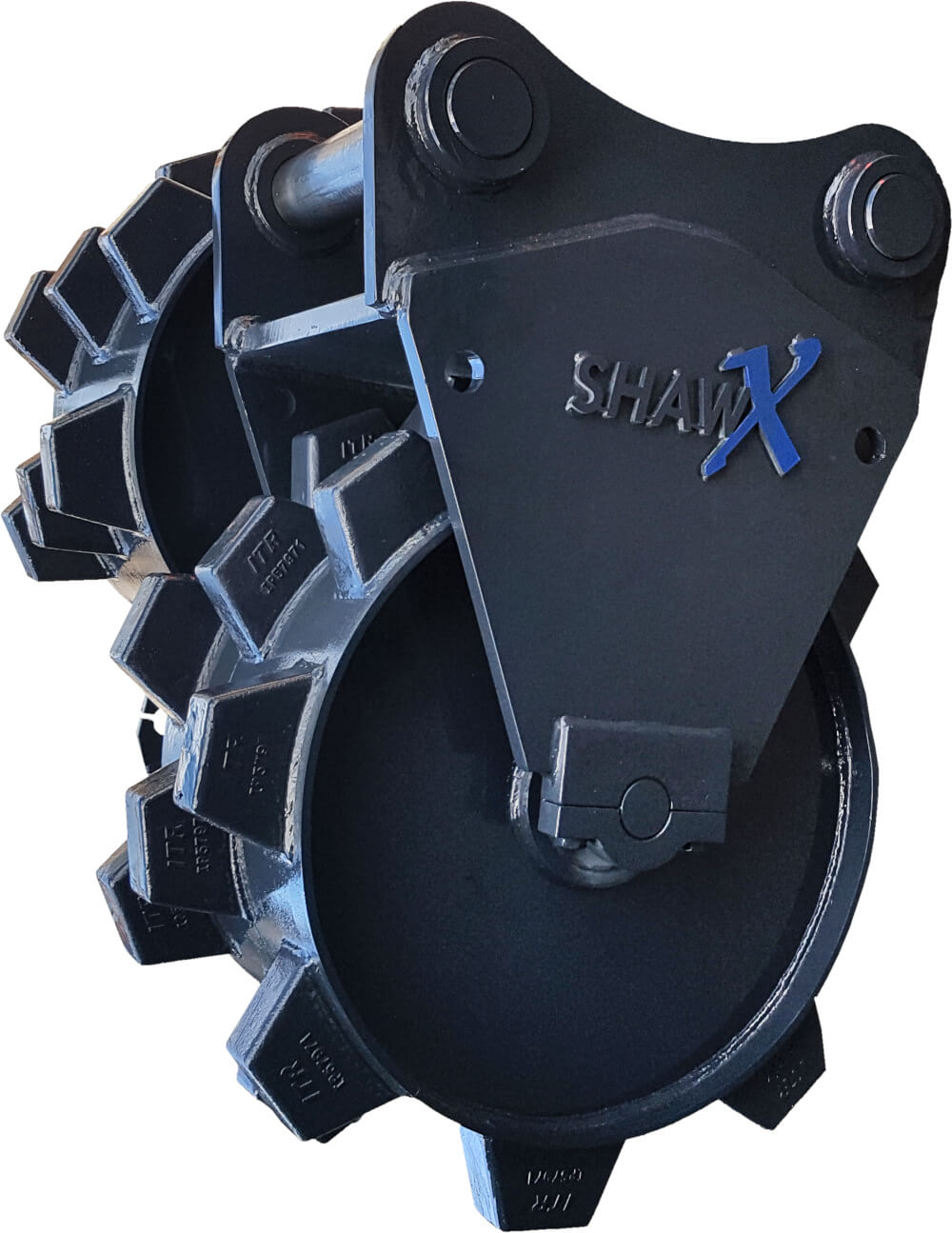 Why Choose ShawX For Your Attachments?
We have designed our own compaction caps to be cast to our specific design and drawings in order to provide the perfect depth of compaction in conjunction with the right amount of pressure per surface area.
We calculated the surface area so that the base of our cap and the height of the cap work together to provide optimal compaction with the minimum amount of passes. The tapered cap design also allows for easy lift out of tough material such as wet clay.
Our design features staggered caps across the wheel in a specific half chevron angle, which is designed to maintain constant contact with the ground. When the compaction cap remains continually on the ground, it ensures there are no gaps in your compaction.
ShawX attachments are made from the highest quality and provide superior compaction performance. Enquire about our compaction wheels for sale today.