ShawX X-Series Range
Heavy Equipment Manufacturer (14 – 200 Tonne)
Buckets built stronger

and tougher
ShawX Manufacturing's own X-series range might look like the average heavy-duty bucket, but it's what you can't see that makes them unique.
Custom-built
for strength and performance

X-series buckets are built tough from the ground up. Our X-series buckets incorporate extra strong backs underneath the boxing and on top of the headplate to reduce any risk of flex. Their keyed design means they're not solely relying on the weld for strength. The double skinned, continuous radius and shape reduces drag and increases the bucket performance.
Ideal for all heavy-duty and high abrasive work, including rock and quarry, our X-series buckets have:
A thicker headplate and legs
2x under boxing strong backs
A rear ear saddle for additional strength and support
450-grade inner liner and additional 450-grade wear strips, heal blocks, side leg and cutting edge gum protectors fitted as standard
Finished off with inner corner gussets and boxing protector, X-series buckets have armour in all the right places to provide years of digging with minimal downtime.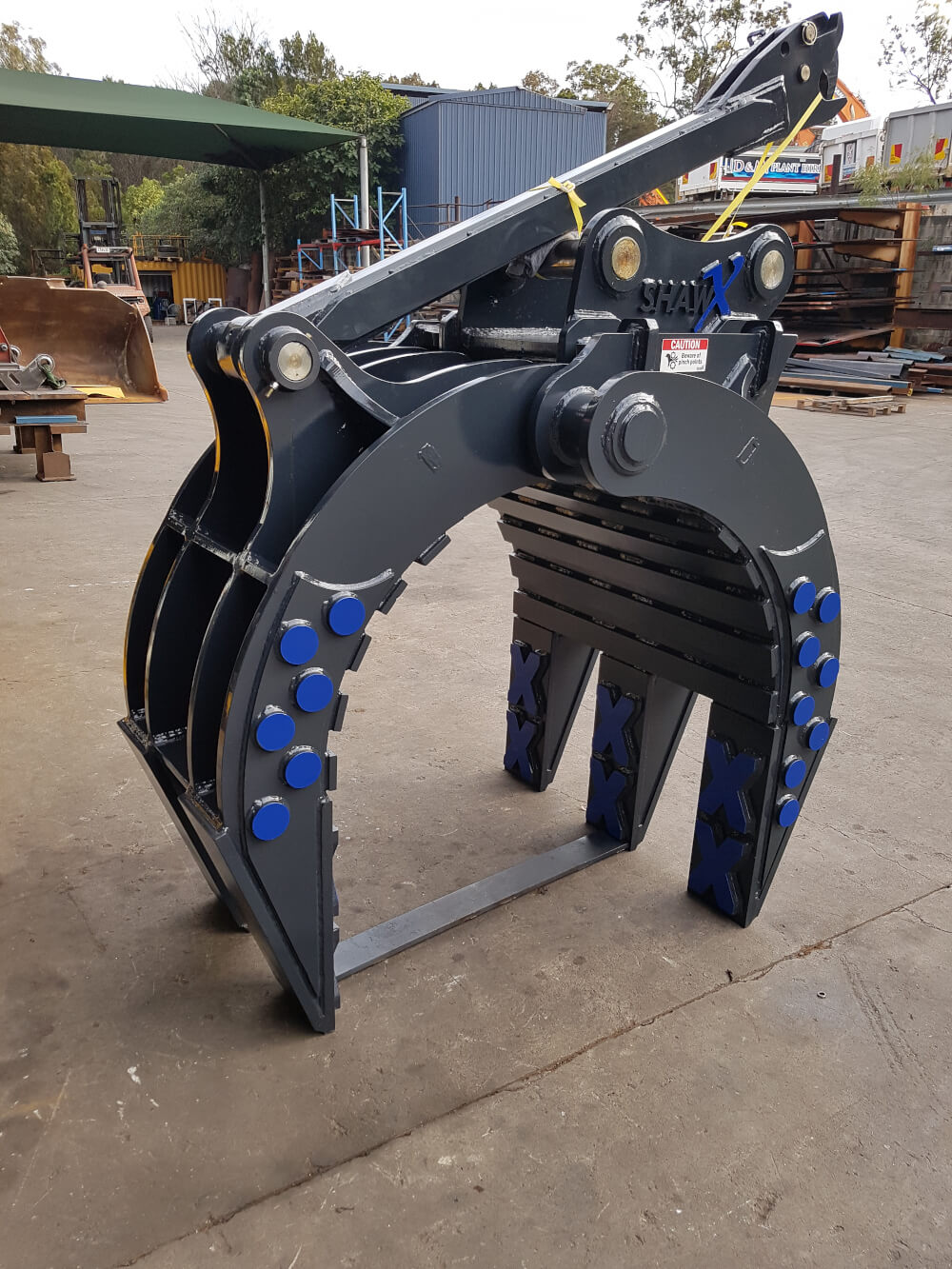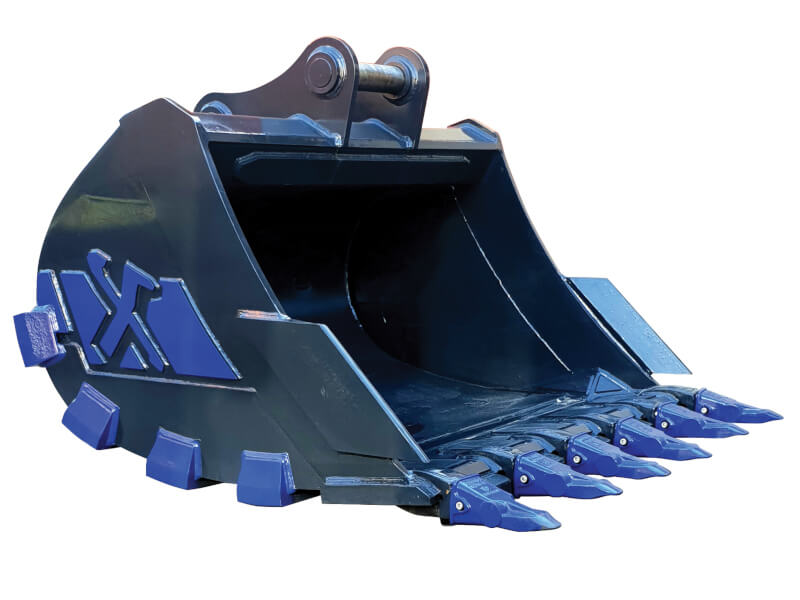 Our X-series Products
stronger and tougher

The X-series range is available in:
We understand the costs associated with earthmoving equipment, so we created the X-series range to give you a longer lasting attachment for your investment – we guarantee it.
X-T Range
This range has all of the features of the X series…plus more.
The X-T series is extra hard wearing steel with no added weight!
Built for the extreme conditions, this range will keep your machine working without the downtime for repairs. It is built to handle the tough rock all day, every day.
The X-T range is ideal for quarry work and anyone digging in hard rock.
We will work with you to build your X-T bucket to specifically suit your requirements and needs.