Excavator Grabs and Thumbs
Heavy Equipment Manufacturer (14 – 200 Tonne)
Enhance the adaptability
of any excavator
ShawX Manufacturing designs and builds excavator grab and thumb attachments specific to machine and application.
Custom-made 
excavator grab and thumb attachments
We offer a range of manual and hydraulic grabs and heavy-duty thumbs for excavators. We use only the highest quality steel and components to complement our heavy-duty and hard-wearing designs. This results in enhanced adaptability of any excavator and allows for more efficient handling of materials.
ShawX custom grabs and thumbs are:
100% Australian designed and made

Heavy-duty and hard-wearing

Made of the highest quality steel and components

Quality designed and tested

Suitable for all kinds of earthmoving machinery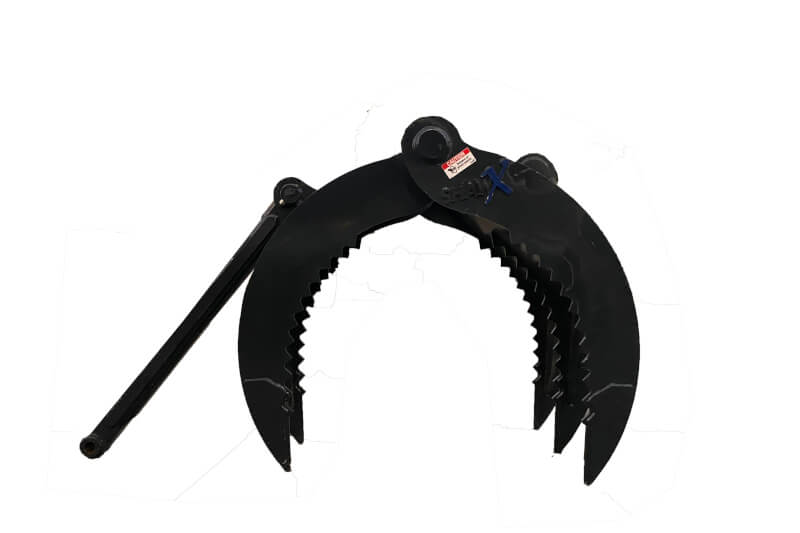 Manual log grabs
Manual log grabs are ideal for moving timber and logging. Built light and strong, they're made for fast movement of logs and timber. Our manual log grabs are fully greaseable and bronze bushed for longevity.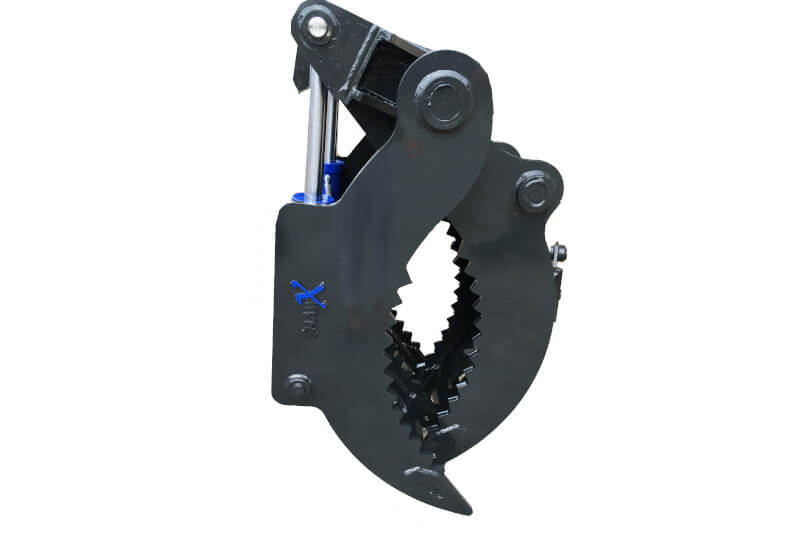 Hydraulic log grabs
Ideal for timber and logging, hydraulic log grabs have a light and strong build with a twin ram design and are fully greaseable and bronze bushed for longevity. These grabs are very controllable and accurate, making light work of sorting materials and can easily be moved from one machine to another.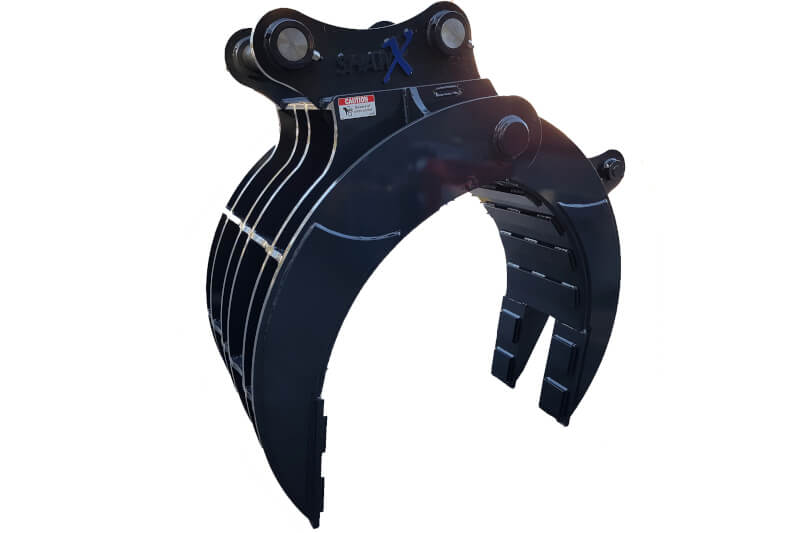 Manual rock grabs
Our heavy-duty manual rock grabs can be used for all works. The 5-fingered box type grab is made with 450-grade finger ends and greaseable bronze bushed centre pin for a longer life. The tight meshing finger design makes these grabs fast and controllable. The nimble design makes them user friendly while maintaining strength for a longer lasting grab. Manual rock grabs are also available in our X-series range for added strength.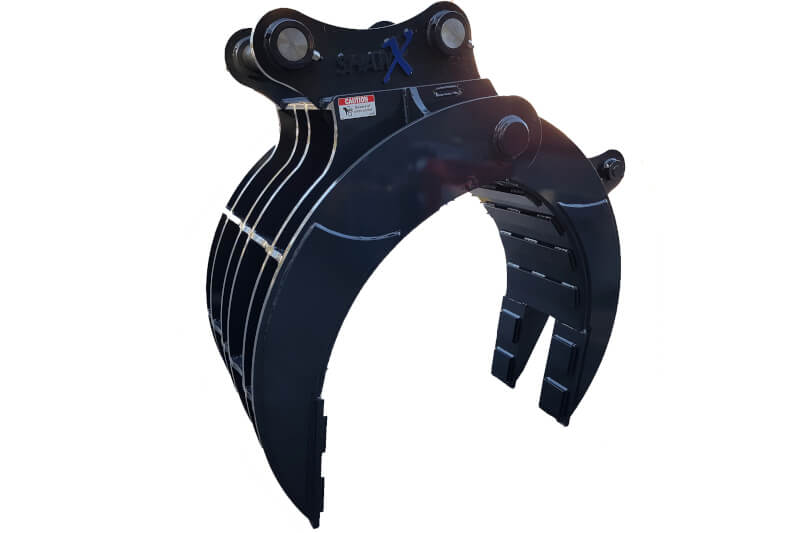 Hydraulic rock grabs
Hydraulic rock grabs are versatile, able to be used for all works and very handy for demolition. Fabricated with a heavy-duty 5-finger box type, twin ram design with 450-grade lower fingers, the grab is fully greaseable and bronze bushed for longevity. Tight meshing fingers make these grabs very controllable when picking up the smallest materials, yet tough enough for the largest of jobs.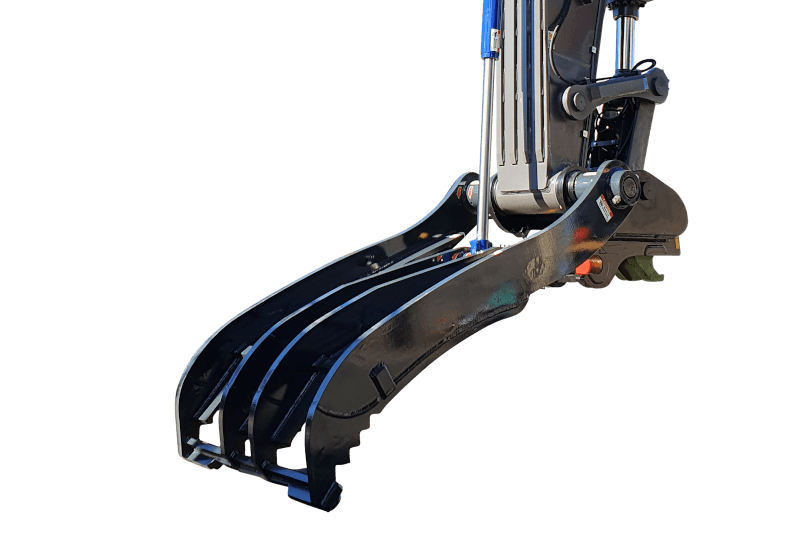 Custom-made thumb attachments
Our custom-made excavator thumb attachments are ideal for general earthworks. The hydraulic thumbs can be mounted on a single base plate and are welded near the end of the dipper to circumvent any location issues.
The thumb should be used in conjunction with the bucket to assist the pickup of difficult materials. The thumb attachment can also be folded up against the dipper when not required, allowing for the standard machine bucket to be used.